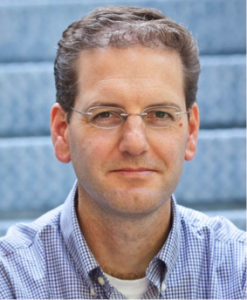 David T Breault received his BS from Trinity College (USA) and his MD/PhD from the University Connecticut School of Medicine, followed by clinical and research training at Yale-New Haven Hospital, Boston Children's Hospital and Harvard Medical School, where he is on Faculty. He is a Principal Faculty member of the Harvard Stem Cell Institute and a Member of the Harvard-MIT Health Sciences and Technology Faculty. His research focuses on understanding the hormonal regulation of stem cells and their lineage development.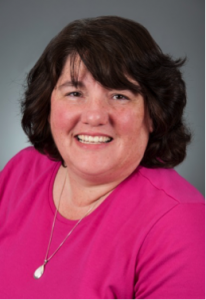 Diana L Carlone received her BSc at the University of Connecticut and completed a PhD in Cell, Molecular and Developmental Biology at the Sackler School of Graduate Biomedical Sciences, Tufts University. She studied epigenetic regulation of embryonic stem cells at Herman B Wells Center for Pediatric Research, Indiana University and is now an Instructor in Pediatrics at Boston Children's Hospital/Harvard Medical School. Her work focuses on identifying the factors that regulate self-renewal and differentiation of progenitor/stem cells in the skeleton. Using gene deletion studies, she has recently identified the epigenetic factor, CXXC finger protein 1 (Cfp1) as a critical regulator of the initiation of progenitor cell differentiation during limb development. Cfp1 acts in part thru augmenting cellular signaling. Current projects in the lab focus on identifying the direct targets of Cfp1, defining the mechanism by which it regulates signaling and assessing whether Cfp1 competes with other epigenetic factors at specific chromatin regions to regulate transcription and cellular action.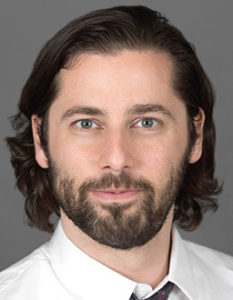 Daniel Zeve grew up in Texas, going to Texas A&M University for college and UT Southwestern in Dallas for his MD/PhD training. He performed his pediatric residency at Mount Sinai in New York and is currently a pediatric endocrinology attending at BCH and an instructor of pediatrics at Harvard Medical School. Daniel thoroughly enjoys karaoke, going out to eat and drink and playing with his dog, Callie. Daniel works with human-derived intestinal organoids, elucidating the ability of intestinal stem cells to differentiate into enteroendocrine cells under various conditions including age, location of origin, and drug exposure. Through exciting technologies including high-throughput screening, histone modification analyses, and SHARE-seq, Daniel, along with Karina, Emma, and Abe, is shedding light on a critical aspect of intestinal function that will make essential improvements on the way the world treats obesity, diabetes, and other intestinal diseases.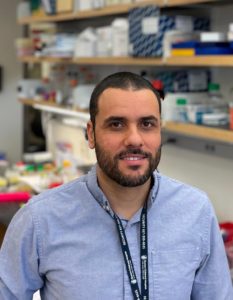 Kleiton S. Borges is an Instructor in Pediatrics at Boston Children's Hospital/Harvard Medical School. He received a BSc at the State University of Santa Cruz and completed his MSc and PhD in Genetics at the Ribeirao Preto Medical School, University of São Paulo (Brazil). His general research focus is the understanding of the cellular and molecular basis of adrenocortical tissue homeostasis and tumor development. His main research program applies functional genomics to improve the understanding of Adrenocortical Carcinoma (ACC) immunology using genetically engineered mouse models that closely recapitulate the human ACC tumor.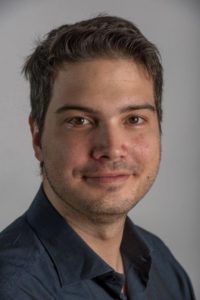 Vasileios Chortis grew up in Greece and received his MD from the National and Kapodistrian University of Athens. He trained as a clinician scientist in Endocrinology and Diabetes at the University of Birmingham and University Hospitals Birmingham (UK) and received his PhD from the University of Birmingham. He currently works as a postdoctoral research fellow in Dr. Breault's lab. His work aims to develop new pre-clinical models of adrenal tumors and study how cell metabolism is rewired in Adrenocortical Carcinoma, with a view to develop more effective treatment strategies for patients with this disease.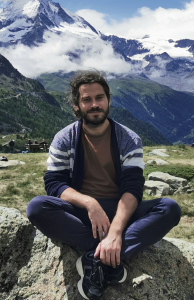 Mesut Berber received his BSc and MSc in Molecular Biology and Genetics from Bogazici University, Turkey. He studied the regulation of potassium stimulated aldosterone production during his PhD at the University of Zurich, Switzerland. His current project focuses on the role adherens junctions on adrenal gland homeostasis and function.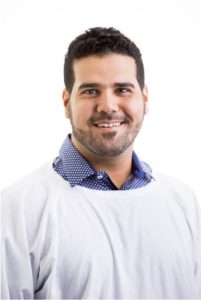 Ahmed Al Saedi is a researcher in the field of bone and musculoskeletal diseases. His PhD was completed at the Australian Institute for Musculoskeletal Science (AIMSS), University of Melbourne (Australia), focusing on the role of Circulating Osteoprogenitors (COP) cells and Lamin A in musculoskeletal biology and function. His current work as a postdoctoral research fellow in Dr. Carlone's lab focuses on investigating the role of CXXC Finger Protein 1 (Cfp1) action during cartilage and bone development.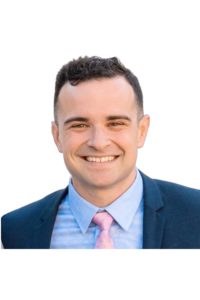 Dr. Gui Piovezani Ramos graduated from Faculdade Evangelica do Parana (Curitiba, Brazil) before completing Internal Medicine Residency and Gastroenterology Fellowships at Mayo Clinic (Rochester, MN). He has a dual appointment as an adult Gastroenterologist specialized in Inflammatory Bowel Diseases at the Mayo Clinic Rochester and is a Postdoctoral Fellow at Boston Children's Hospital utilizing human intestinal organoids as models to study the inflamed intestinal microenvironment.
Lab Management & Research Assistants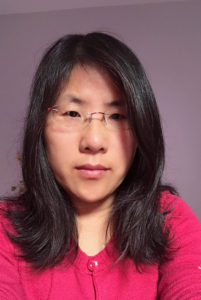 Lijie Jiang received her BS in Horticulture from Qingdao University and her MS in Molecular Biology from Zhejiang University. Currently, she works as a research technologist and lab manager.  Her work focuses on mouse management, lab ordering and identifying the molecular mechanism of an epigenetic factor action during chondrocyte differentiation and growth plate development.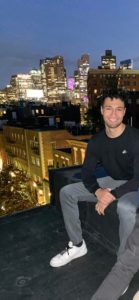 Abe ElSeht graduated from Northeastern University in 2021 with a major in neuroscience. He primarily works with Daniel studying insulin production in intestinal stem cells, as well as their general differentiation into the enteroendocrine lineage. Abe thoroughly enjoys playing soccer in his free time and hopes to become a dentist.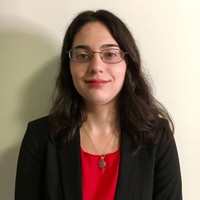 Molly Persky received her BS in biology from Stony Brook University. She spent 2 ½ years working as animal lab technician at Beth Israel Deaconess Medical Center before joining BCH. She currently works as a research assistant in the Breault, Carlone, and Park labs where she helps manage the labs' mouse colonies and does genotyping.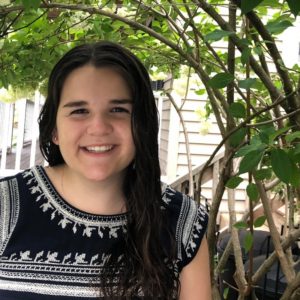 Emma Mohlmann received her BS in Biochemistry with minors in both Music and Global Public Health from Boston College in the spring of 2022. While at BC, Emma studied the effects of thyroid hormone on craniofacial bone development in zebrafish. She is currently working with the intestine team to investigate how ageing impacts intestinal stem cell differentiation, specifically in the context of enteroendocrine cells. Additionally, Emma is the team lead for the HDDC Organoid Core. In her free time, Emma enjoys cooking and playing with her dog, Missy.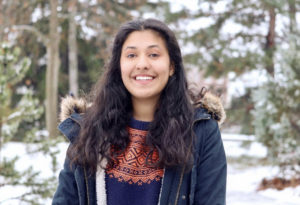 Karina Sharma graduated from Middlebury College in 2022 with a BA in molecular biology and biochemistry. In college, she studied the regulated cell death pathway necroptosis. She now works with the intestine team investigating enteroendocrine cell differentiation in intestinal organoids. She is originally from Toronto, Canada and enjoys all things winter.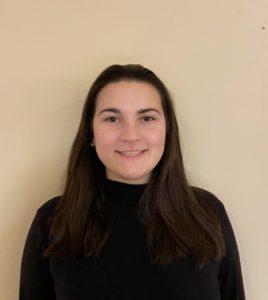 Katelyn DeMaio received her BS in Biochemistry and minor in Mathematics from Curry College. Currently, she is a MAMS student at Boston University School of Medicine pursuing her Master's of Medical Sciences. Her research in Diana's lab is focused on chondrocyte maturation.
Past Formally Supervised Lab Trainees
Erin Phillips Syverson
Camilla Richmond, MD
Dulanjalee Kariyawasam, MD
Sining Leng, PhD
Emanuele Pignatti, PhD
Kensuke Otsuka, PhD
Kleiton Borges, PhD (2016-2017)
Horatio Thomas, MD Candidate (2013-2014)
Devora Cohen-Karni, PhD (2012-2013)
Petra Bukovac Kempna, PhD (2011-2013)
Robert Montgomery, PhD
Rebecca Riba, MD (2010-2012)
Tracy Ediger, MD, PhD (2010-2012)
Bethany (Freedman) Peri, MD, PhD (2010-2012)
Michael Dedekian, MD (2007-2009)
Loredana Farilla, MD (2007-2009)
Past Research Trainees
Eric Stas (2017-2021), Elizabeth Howe Vera (2018-2019), Fanny Zhou (2016-2018), Jia-Wei Xu (2017-2018), Hannah Rickner, Alessio Tovaglieri, Roshini Kalagara (2017), Heather Sigurdson (2016-2017), Lucy Gao (2016), Isabel Kendall (2015-2016), Danny Trotier (2015), Sinibaldo Romero (2013), Ansel George (2012), Benjamin Mead (2012), Bristol Brandt (2011), Amy Chen (2009), Niklas Smedemark-Margulies (2008), Laura Fogli (2008), Mariette Kranendonk (2007-2008), Louis Kang (2007), Luke Deary (2006-2011), Dana Ambruzs (2006-2010), Suzanne Cormack (2005-2006), Anna Payne-Tobin (2003-2005), Daniel Henderson (2003-2006), Wanshu Qi (2019-2022), Prabhath Mannam (2020-2022)