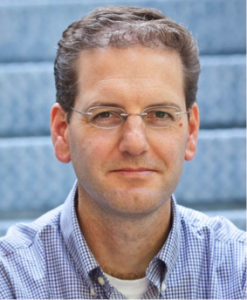 David T Breault received his BS from Trinity College (USA) and his MD/PhD from the University Connecticut School of Medicine, followed by clinical and research training at Yale-New Haven Hospital, Boston Children's Hospital and Harvard Medical School, where he is on Faculty. He is a Principal Faculty member of the Harvard Stem Cell Institute and a Member of the Harvard-MIT Health Sciences and Technology Faculty. His research focuses on understanding the hormonal regulation of stem cells and their lineage development.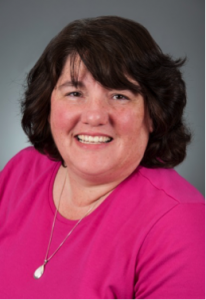 Diana L Carlone received her BSc at the University of Connecticut and completed a PhD in Cell, Molecular and Developmental Biology at the Sackler School of Graduate Biomedical Sciences, Tufts University. She studied epigenetic regulation of embryonic stem cells at Herman B Wells Center for Pediatric Research, Indiana University and is now an Instructor in Pediatrics at Boston Children's Hospital/Harvard Medical School. Her work focuses on identifying novel adult stem cell populations in musculoskeletal tissues and the molecular mechanisms that regulate them.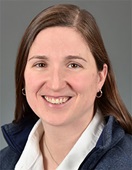 Amy E O'Connell received her MD/PhD from Sydney Kimmel Medical College/Jefferson University, then did pediatrics residency at the Univ of VT. She then did clinical fellowships in allergy/immunology and neonatology at Boston Children's Hospital, and remained as faculty. Her areas of expertise include immunology and orphan disease research, and her current work focuses on regulation of intestinal development.
Manasvi S Shah received her BSc in Biochemistry/Biotechnology and MSc in Biomedical Technology from Gujarat University. She completed her PhD in Genetics at Texas A&M University where she studied the effect of bioactive dietary agents on microRNAs in colorectal cancer and colon stem cells. Her current work as a postdoctoral research fellow in Dr. Breault's lab focuses on characterizing the heterogeneity of adult intestinal stem cells and understanding the molecular mechanisms that regulate them.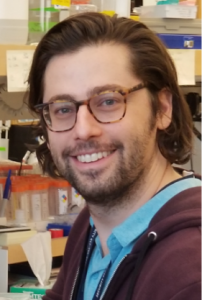 Daniel Zeve grew up in Texas, going to Texas A&M University for college and UT Southwestern in Dallas for his MD/PhD training. He performed his pediatric residency at Mount Sinai in New York and is currently in his pediatric endocrinology fellowship. Daniel thoroughly enjoys karaoke, going out to eat and drink and playing with his dog, Harry. Daniel works with human-derived intestinal organoids, investigating their ability to produce insulin-secreting cells.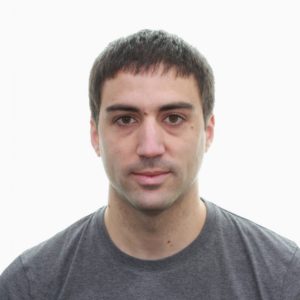 Gerard Ruiz Babot received his BS in Biochemistry and his MS and PhD from the Autonomous University of Barcelona (Spain). After a postdoc at Queen Mary University of London (UK), he joined Dr. Breault´s lab to work on the differentiation of human embryonic stem cells into steroid-producing cells, as a new approach to study adrenal insufficiency.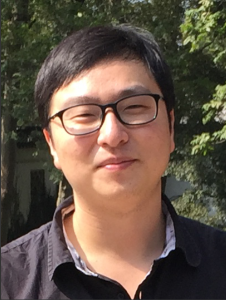 Yixing Yuchi received his B.S. in Biotechnology from Sun-Yat Sun University, China and his Ph.D. on developmental biology and stem cell research from Free University of Brussels, Belgium. Yixing's PhD work focused on pancreatic beta-cell regeneration and cell fate decision. His current research focuses on adrenal gland homeostasis and function.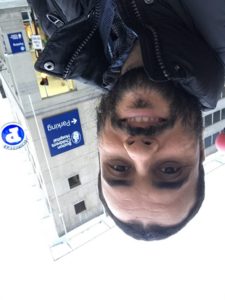 Kleiton S Borges received a BSc at the State University of Santa Cruz and completed his MSc and PhD in Genetics at the Ribeirao Preto Medical School, University of São Paulo (Brazil). His general research focus is the understanding of the cellular and molecular basis of tissue homeostasis and tumor development. His main research program in the Breault Lab is focused on understanding the pathogenesis of the Adrenocortical Carcinoma (ACC) through genetically engineered mouse models that incorporate combinations of the major mutations found in the human ACC. His ultimate goal is the development of novel therapeutic strategies for the treatment of ACC.
Lab Management and Research Assistants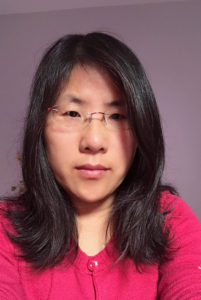 Lijie Jiang received her BS in Horticulture from Qingdao University and her MS in Molecular Biology from Zhejiang University. Currently, she works as a research technologist and lab manager.  Her work focuses on mouse management, lab ordering and identifying the molecular mechanism of an epigenetic factor action during chondrocyte differentiation and growth plate development.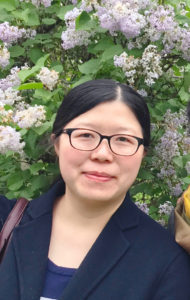 Wanshu Qi received her BS in Chemistry from Nanjing University (China). She completed her PhD in Analytical Chemistry at Shanghai Institute of Organic Chemistry, Chinese Academy of Sciences. Her research focused on quantitative analysis of metabolites in complex biological samples by liquid chromatography-mass spectrometry (LC-MS). Then she started to work as a research assistant in Dr. Gerard Berry's lab at Boston Children's Hospital. She joined Breault's lab recently to work primarily in the HDDC Organoid Core.
Prabhath Mannam received his B.S. in Molecular and Cell Biology & Physiology and Neurobiology from the University of Connecticut. Prabhath completed an honors thesis on identifying novel immunotherapy ligands through directional cloning and phage display library screening. He joined the Breault lab to primarily work within the HDDC Organoid Core, but is also interested in enteroendocrine differentiation and characterization of intestinal stem cell populations.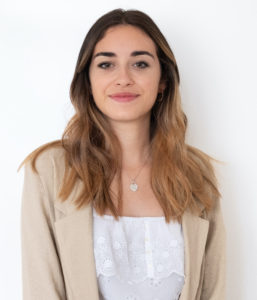 Ariane Eceiza is originally from Spain. She graduated from the University of North Carolina at Asheville with a Bachelor's in Biology with cell and molecular concentration. Then she moved to Sweden for her Msc in Medical Molecular Biology at Lund University, where she performed her master thesis project in the Pereira Lab reprogramming lung carcinoma cells into induced-antigen presenting cells as a potential future immunotherapeutic approach. In the Breault lab, she works on the differentiation of human embryonic stem cells into steroid-producing cells as a potential approach to treat adrenal insufficiency.
Past Formally Supervised Lab Trainees
Erin Phillips Syverson
Camilla Richmond, MD
Dulanjalee Kariyawasam, MD
Sining Leng, PhD
Emanuele Pignatti, PhD
Kensuke Otsuka, PhD
Kleiton Borges, PhD (2016-2017)
Horatio Thomas, MD Candidate (2013-2014)
Devora Cohen-Karni, PhD (2012-2013)
Petra Bukovac Kempna, PhD (2011-2013)
Robert Montgomery, PhD
Rebecca Riba, MD (2010-2012)
Tracy Ediger, MD, PhD (2010-2012)
Bethany (Freedman) Peri, MD, PhD (2010-2012)
Michael Dedekian, MD (2007-2009)
Loredana Farilla, MD (2007-2009)
Past Research Trainees
Eric Stas (2017-2021), Elizabeth Howe Vera (2018-2019), Fanny Zhou (2016-2018), Jia-Wei Xu (2017-2018), Hannah Rickner, Alessio Tovaglieri, Roshini Kalagara (2017), Heather Sigurdson (2016-2017), Lucy Gao (2016), Isabel Kendall (2015-2016), Danny Trotier (2015), Sinibaldo Romero (2013), Ansel George (2012), Benjamin Mead (2012), Bristol Brandt (2011), Amy Chen (2009), Niklas Smedemark-Margulies (2008), Laura Fogli (2008), Mariette Kranendonk (2007-2008), Louis Kang (2007), Luke Deary (2006-2011), Dana Ambruzs (2006-2010), Suzanne Cormack (2005-2006), Anna Payne-Tobin (2003-2005), Daniel Henderson (2003-2006)